Tourism
Lot et Garonne, is known as 'la campagne' (the countryside), yet the region is getting more popular among tourists. It is situated just below the Dordogne.
The department is an area with varied landscapes; Both flat and hilly areas known as 'landes' and areas where chalk cliffs dominate the view. Thanks to the mild climate, is it the region with the largest orchards of Europe.
Numerous waterways cross the department, for example, the Lède, the Lot, the Garonne, the Baïse and the Canal des Deux Mers. For water lovers, there are 200 km navigable waterways.
This region is also known by its numerous castles and beautiful fortified towns. Monflanquin, Biron, Duras, Beauville, Bonaguil, Nérac are beautiful examples of it. These cities still have local markets and village festivals, loved by tourists.
Monflanquin is a 13th-century bastide and is situated on the slopes above the river Lède. The town centre has recently had a makeover. The main streets end at Place des Arcades, situated on a hillsite. Here you can find the 'Musée de Bastides' where you can experience the history and the architecture of the bastides. There are still old authentic houses with arcades on the market square. The Église Saint-André is very lovely. Monflanquin also possesses three medieval gardens filled with ornamental plants, vegetables and herbs. High above the city is the Château de Roquefère, which is not open for public.
The region is also known for the many hiking and cycling trails as well as the mountain bike routes. Canoeing, fishing or other water sports are nearby.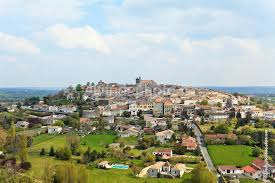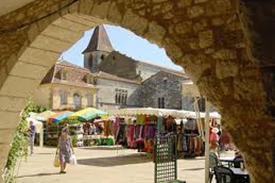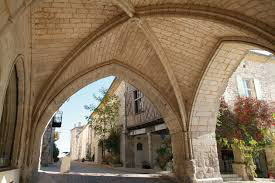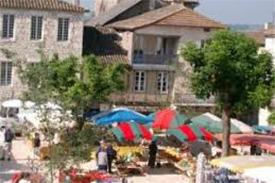 What to do?
Bastides: Monflanquin, Villeréal, Monpazier, Issigeac, Beaumont-du-Périgord, Eymet, Cancon, Pujols, Tournon-d'agenais, Penne d'Agenais, Duras,…
Local markets: Monflanquin, Villeréal, Monpazier, Issigeac, Pujols, Monsempron-Libos, Saint-Livrade-sur-Lot, Bergerac, Villeneuve-sur-Lot,...
Winetasting: Bergerac, Duras, Cahors, Bordeaux,...
Culinary delight: for more information, aks the host
Cities: Villeneuve-sur-Lot, Agen, Bergerac, Bordeaux, Sarlat, Toulouse, Périgueux,...
Castles: in summer there are various workshops, shows and weekly treasure hunts for the children
Château de Gavaudun, Château de Biron, Château de Bonaguil, Château de Milandes (Josephine Baker), Château de Beynac, Château de Monbazillac, Château de Castelnaud,...
Gardens and parcs: Les jardins d'eau, Latour-Marliac, Les jardins de Marqueyssac, Les jardins Panoramiques de Limeuil,...
Hiking: the region has a very large walking network. Hiking maps available in the house, for more information ask the host
Cycling: : for the fanatics there are many beautiful roads for cycling. Bicycles can also be rented nearby. Note, it can go up and down!
Fishing: fishing license required! Can be applied for in Monflanquin. More info see www.cartepeche.fr or ask the host. Places to fish in the Lot et Garonne: www.peche47.com/ou-pecher--federation
Lakes: Lac de Beauregard, Lac de Cancon, Lac de Nette, Lac de Ganne, Lac de Lougratte, Lac de Monflanquin, Lac de Queille, Lac du Brayssou,...
Horse riding: as well in nature or on a piste. Various options nearby, ask the host for more information
Kano's, kajakken en boots: can be rented at various locations, more info see leaflets in the hall or ask the host
Tennis: Villeneuve-sur-Lot, Monbahus, Monflanquin, Villeréal, Saint-Eutrope-de-Born,...
Golf: Villeneuve-sur-Lot Golf & Country Club Lieu-dit La Menuisière, 47290 Castelnaud-de-Gratecambe (18 holes) – www.vslgolf.com
Grottes: Grotte de Lastournelle (35 min), Les grottes de fontirou (35 min), Grotte du grand roc (1u), Le gouffre de Poumeyssac (1u),...
Karting, trotte & Quad: Karting de caudecoste,Karting City in Journiac, Trotte & Quad in Ribagnac,...
Museums: Musée des Bastides, Musée de fois gras, Musée de Miel, Musée des noisettes, Musée de Céramique, Musée de Préhistoire, Musée d'histoire,...
Local festivities: during the season there is an activity every day. See information boards in the house or at the swimming pool
For big and small:
- Geocaching Tèrra Aventura: Treasure hunt via free hiking trail: www.terra-aventura.fr
- Stelsia: Biggest minigolf in Europe (25 min)
- Parc en Ciel in Lacappelle-Biron: Aerial adventure trail (15 min)
- Walygator in Agen: theme park (1u)
- Park Univerland in Le Bugue (1u)
* Prehistorisch labyrinth - www.labyrinthe-prehistorique.fr
* Aquarium du Périgord Nord: fishes, alligators, caimans, liguanas and reptiles will surprise you - www.aquariumperigordnoir.fr
* Big bird: an outdoor route on 22 meter high – www.big-bird.fr
* Jungle golf: mini golf with 18 holes on 2000m² - www.junglegolfperigordnoir.fr
- Univerland Extreme fun in Journiac (1u)
* Lazzer City indoor: lazer shooting – www.lazzercity.fr
* VR Galaxcy indoor: virtual reality – www.vrgalaxcy.fr
* Axe Fun Games: axe throwing – www.axefungames.fr
* VR family indoor: virtual reality – www.vr-family.fr
* Go kids park: : playgarden for childeren of 1000 m² max. 12 years old - www.gokidspark.fr
* Aqua lagoon: waterpark of 2 ha - www.aqualagoon.fr
- Périgord Loisir Nature (35 min): paintball, airsoft, quad, treasure hunt – www.perigordloisirnature.com