Breakfast & Table d'hôtes

Panoramic view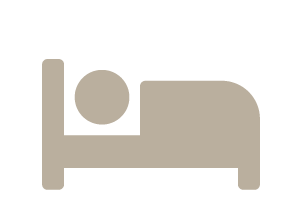 3 rooms

Single gîte

Wifi available

Heated pool
Welcome to Coursaint-Pierre!
Peter and Ninnia welcome you to their bed and breakfast/gîte and table d'hôtes Coursaint-Pierre, located in Paulhiac/Monflanquin between Bergerac and Toulouse.
They took the big step in February 2019 and left everything in Belgium behind (Ghent) to realize their dream in France.
The area of 4.6 ha is surrounded by agricultural fields and forests. The quiet location is equipped with a heated swimming pool (14m x 6m) with a wonderful panoramic view. The covered terrace of 125m² gives protection against the sun during the hot summer days. Sunbeds and parasols are available free of charge on the open terrace around the pool.
Coursaint-Pierre is 8 minutes away from Monflanquin where shops and restaurants are present, there is also a weekly local market on Thursday.
The main house, the studio and the gîte are equipped with all necessary luxury and are stylishly furnished, fully in harmony with the surrounding countryside.
The main house has 1 suite with private bathroom and a family room with 2 separate bedrooms and a bathroom. From 1 June 2020 there is also a studio available at the swimming pool for a maximum of 3 people. The studio has a bathroom, a living room, a kichenette and a terrace with a breathtaking view.
The single gîte to 6 persons has 2 bedrooms with each their private bathroom, fully equipped kitchen, living/dining room and 3 terraces with fantastic views.
Every evening you can enjoy a 3 course menu, made by Ninnia with local and fresh products. (see 'info')
Here you will find peace, charm and romance. So we assure you a truly hassle-free stay and a good night's sleep.
We speak Dutch, French and English.
Hope to see you soon!
Peter en Ninnia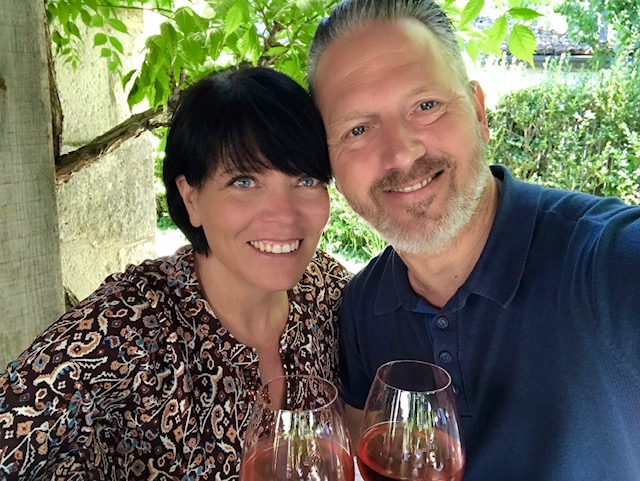 Wim (PT)
October 24, 2020
Wat eerst voorzien was voor een adres op doorreis (1, max 2 dagen), zijn er uiteindelijk 3 geworden! Al collega B&Ber, kan ik echt niks opmerken wat beter zou kunnen. Perfecte kamers/badkamer, perfect ontbijt, perfecte gastheren, meer dan correcte prijs... Mijn Nancy zit al te popelen om ook eens langs te komen! Ondanks de zomer al voorbij is, kan ik mij perfect voorstellen hoe gezellig het nier kan zijn in de zomer! IK ben echt onder de indruk en positief jaloers op jullie. Goe bezig!
Fernando (PT)
October 24, 2020
Para Ninnia e Peter, o meu nome é Fernando (Paderne, Algarve) e pelo que soube sou o primeiro Português a ter o prazer de conhecer este fantastico espaco de lazer e relax, que este simpatiquissimo casal esta a erguer com muito bom gosto, criando assim não so' clientes fidelizados, como amigos! Talvez para a vida, porque e sem dúvida um lugar muito especial! Bem hajam pela arte de bem receber! Boa sorte e sucesso porque estas a fazer por isso!